Commercial roofing systems can be more challenging to maintain than residential roofs due to their massive size and lack of slope. One thing that can be particularly challenging is accurately identifying signs of damage.
In this post, roof repair experts from Quality One Roofing Inc reveal the various signs that show your commercial roof is damaged.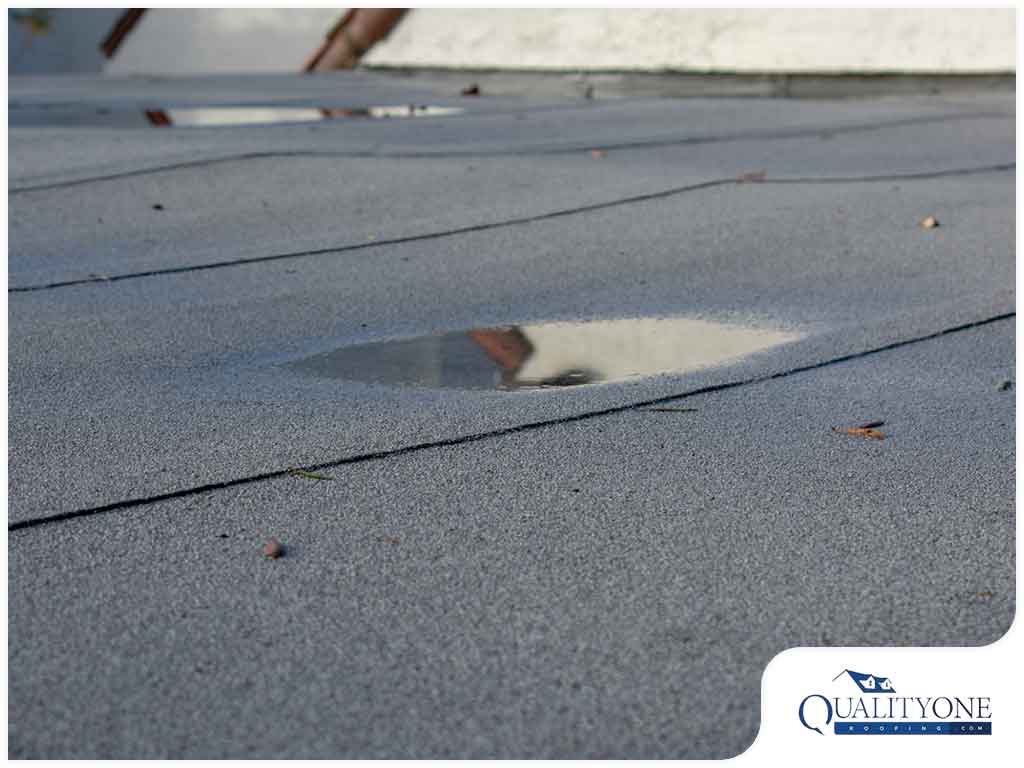 Damaged Membranes
Consider having a roofer inspect the overall condition of your roof membrane. Ask them if they see any signs of uplift from strong winds and have them check the common problem areas such as the corners, seams and parapets for any signs of damage. If they find signs of wind uplift, have your commercial roof repaired immediately.
Sagging
If you've noticed that your ceiling is beginning to sag, call a roofing contractor immediately. A sagging ceiling is a sign that moisture is present in your commercial roof. This is a serious problem that needs to be addressed promptly.
Water Stains
If there are water stains on your ceilings or walls, this is another indicator of moisture in your commercial roof. Oftentimes, water stains are signs that your roof is suffering from an active leak and will need to be repaired or replaced immediately.
Visible Leaks
Visible leaks are a clear sign of roofing trouble. Even a minor leak must be addressed right away. Failure to act will only cause the leak to grow, leading to more serious damage and costlier repairs.
Planning a roofing restoration project soon? Look no further than the pros of Quality One Roofing Inc. When it comes to commercial and residential roofing projects, we are your number one service provider and we won't let you down! Give us a call at (888) 301-7663 or fill out our contact form to get a quote.