Commercial roofing systems are more challenging to care for compared to residential roofs due to their lack of slope and size. In fact, at times, it can even be difficult to determine if it sustained any damage at all. Thankfully, while it may be difficult to spot at times, that doesn't necessarily mean the signs aren't there.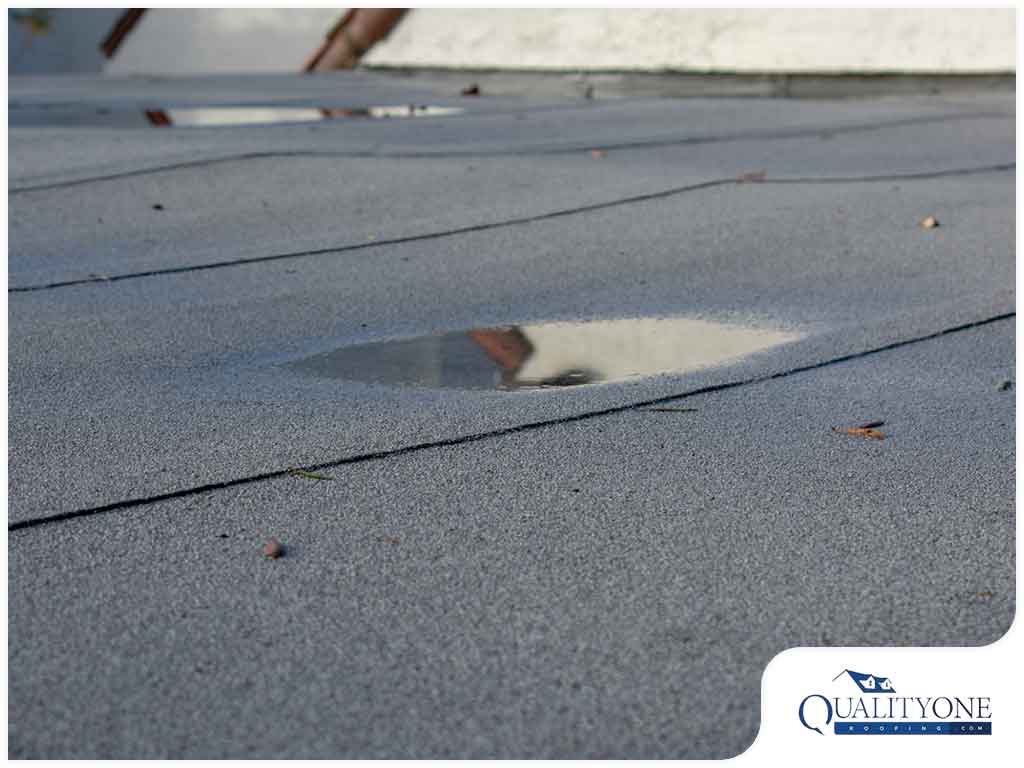 In this post, roof repair experts from Quality One Roofing Inc reveal the various signs that show your commercial roof is damaged.
Damaged Membranes
When looking for any signs that may show any form of damage to your commercial roofing system, consider having a roofer inspect the overall condition of your roof membrane. Ask them if they see any signs of uplift from strong winds and have them check the common problem areas such as the corners, seams, and parapets for any signs of damage. If they declare that there are signs of wind uplift, have your commercial roof repaired immediately.
Sagging
If you noticed that your ceiling is beginning to sag, call a roofing contractor immediately. This is because a sagging ceiling is a sign that says moisture is present in your commercial roof and it may have already compromised its structural integrity. Therefore, if you have a sagging ceiling, have your roof repaired as soon as possible to prevent further damage.
Water Stains
Likewise, if there's water stains on your ceiling or walls, this is also another indicator of moisture in your commercial. Oftentimes, water stains are signs that your roof is suffering from an active leak and will need to be repaired or replaced immediately.
Visible Leaks
No building owner wants to spend their time having to deal with leaks so if you notice any drips or running water every time it rains, call a roofing expert immediately as this means your roof is suffering from a severe problem. If left unchecked, the leaks can further damage your roof, which can be costlier to rectify.
Planning a roofing restoration project soon? Look no further than the pros of Quality One Roofing Inc. When it comes to commercial and residential roofing projects, we are your number one service provider and we won't let you down! Give us a call at (888) 301-7663 or fill out our contact form to get a quote.