Quality Workmanship for Over 20 Years
Experienced Roofer Serving Businesses & Homeowners Throughout New Jersey, Pennsylvania & Delaware.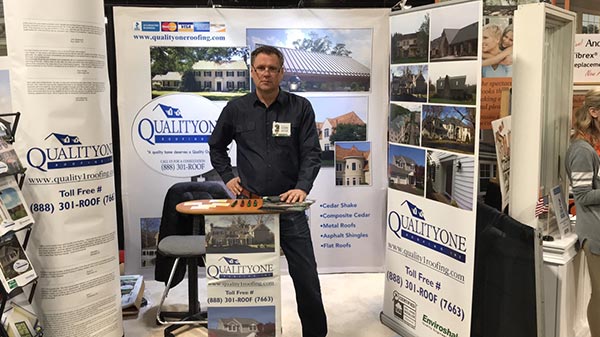 A well-installed roofing system can function for decades without issues. Yet there will come a time when even the most durable roof will start to succumb to time and the elements. Why? Almost everything deteriorates as the years go by, and that's doubly true for the average roofing material. For example, most homes are covered by asphalt roofs. These roofs are designed to last between 15 and 20 years. If your roof has aged past this point, then it's important to reach out to a local roofer with decades of experience to fix the problem areas or replace your roof.
At Quality One Roofing Inc, we have been serving New Jersey and Pennsylvania residents for more than 20 years. In that time, we have provided top-quality workmanship and customer service – always putting our customers' needs at the forefront of our business. Our technicians are certified to install all types of large commercial and residential roofing projects. We always stay up to date on our training, ensuring we use the latest installation techniques.
Our Services
Quality One Roofing Inc takes pride in providing superior workmanship and customer service. We offer the following services to our customers.
Residential roof replacement: The success of our roofing business is showcased in top-quality workmanship and dedication to getting the job done right the first time. Read more now.
Commercial roof replacement: We install all types of roofing products on commercial properties throughout the New Jersey and Pennsylvania area. Learn more today!
Gutter & downspout services: It is essential that your rain gutters, guards and downspouts are in proper working order to prevent damage to doors, exterior walls, the foundation, siding, soffits and landscaping. Fix this problem now.
Emergency roof repairs: Quality One Roofing Inc is here for you! Our team understands the impact a roofing emergency can have on your home or business. Schedule service today!
Siding replacement: We know that siding is important not just for aesthetic purposes, but also to protect your property. Talk to us today.
Request a Quote Today
Quality One Roofing Inc is ready to assist you with roofing, siding and many other repair needs. We provide full manufacturer warranties and No Dollar Limit (NDL) coverage on commercial properties. Learn more about how we can assist you today. Call us at 888-301-ROOF (7663) or fill out our online form.