Residential Roofing Services You Can Trust
A Premier Roofer With Over 20 Years of Experience
Your residential roofing system performs an important job – and not just increasing your home's overall curb appeal. While a roof that has seen better days can bring down the overall look of a home, there are worse consequences associated with a neglected roof. If it has holes or cracked shingles, water can penetrate the outer layer of the roof, allowing for leaks inside your property. Water can weaken the roof structure, destroy drywall, cause paint to peel and increase safety hazards.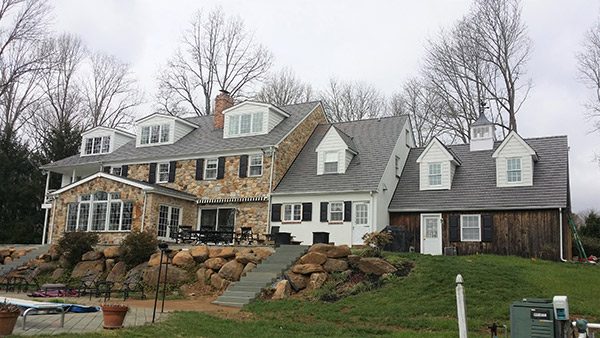 If you spot any issues with your roofing system, you should quickly act. It's much easier and cheaper to repair a roof than completely replace it because obvious problems were not addressed. However, if your roofing system is far beyond fixing, then a replacement would be the wiser choice.
Quality One Roofing Inc is an experienced local roofer that has decades of experience installing and repairing all types of residential roofing materials.
Materials We Install
Each type of roofing material has its own pros and cons. It's important to select the material that fulfills not only your architectural design requirements, but also meets your maintenance and durability needs. At Quality One Roofing Inc, we recommend the following materials:
Architectural asphalt shingles. Often referred to as dimensional or laminated shingles, architectural shingles are some of the highest quality roofing materials available on the market. Lasting between 20 and 50 years, architectural shingles are thicker than cedar shake and traditional asphalt shingles. They are typically made from a fiberglass mat base and ceramic-coated mineral granules.
Cedar shakes. Cedar shake roofing can last anywhere from 30 to 40 years, depending on the climate where they are installed. Cedar shakes require more maintenance than many other types of roofing materials, but they are beautiful and resistant to severe storms. They're also extremely energy-efficient. While cedar roofs are expensive, most homeowners find that the pros outweigh the cons.
Cedar shingles. Cedar shingle roofs last the same amount of time as a cedar shake roof. The major difference between the two is how they look: cedar shingles are machine-cut and tapered to provide a more uniform look while cedar shakes are hand-split, giving them a rustic finish. While both styles are expensive to install and maintain (they're prone to mold and mildew growth), cedar is highly durable.
Composite cedar shakes. These mimic the look of cedar shake roofing without all the maintenance concerns. Composite cedar can also last longer – between 20 and 50 years. Since they are made from synthetic materials, composite shakes are extremely durable and resistant to rot, mold, mildew, insect infestation and fungus.
Schedule an Estimate Today
As a local roofer that truly cares about our customers, Quality One Roofing Inc will work closely with you to find the right material to fit your unique situation. We don't believe in a one-size-fits-all solution for our customers. To get started, call us at 888-301-ROOF (7663) or fill out our online form.