Residential Roof Replacement Services
Protect Your Property & Increase Your Home's Curb Appeal
Have you ever wondered why roofers recommend that you get your roof replaced as soon as it is past its expected lifespan? Well, your roofing system is a complex system. It is partly responsible for increasing curb appeal since it's one of the largest exterior components of your home. But a roof's most important job is making sure that sun, wind, rain and snow stay out of your property.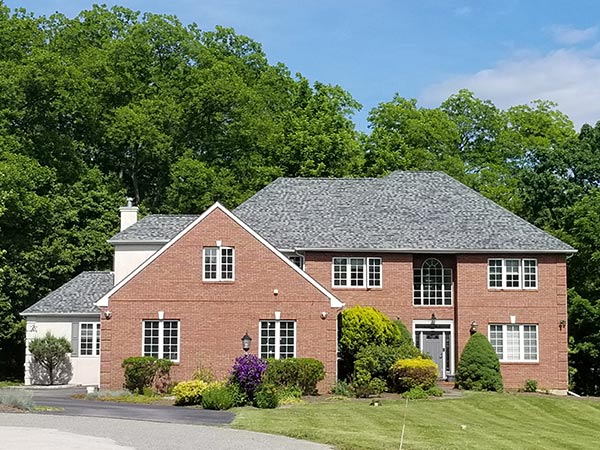 When a Roof Fails
Leaks and ruined insulation can decrease your home's overall energy efficiency, increasing your HVAC costs. Water, on the other, can destroy nearly everything it touches: ruining drywall, roof decking and more, as well as promoting mold and mildew growth. Don't let a failing roof result in damage to your property.
Quality One Roofing Inc offers residential roof replacement services to make sure that everything under your roof is secure from the elements. We'll gladly inspect your roof and determine which roofing system will work best for your needs.
The Difference Between Commercial & Residential Roofs
While every roofing system performs similar functions, there are major differences between residential and commercial roofing systems. Most commercial roofs are flat, which means that water can easily pool on the surface, causing leaks and other issues. Drainage must be added to address this concern. Also, unlike steep-sloped roofs, people can walk on flat roofs.
Proper installation is crucial for both types of roofs. Quality One Roofing Inc has residential and commercial roofing professionals on staff to do any job right, every time.
Let Us Help You Today
Reduce your chances of water problems by upgrading your roof with the experienced professionals at Quality One Roofing Inc. We can install all types of residential roofing systems – from cedar shakes to asphalt shingles and more. Call us today at 888-301-ROOF (7663) or fill out our online form to request a free estimate.