While it's relatively easy to see if your roof's shingles need replacement, assessing the health of other less visible roofing components can be more challenging. This is especially true for the soffit and fascia. When is it time to replace soffit panels and fascia boards? Our roof repair specialists recommend watching out for these signs: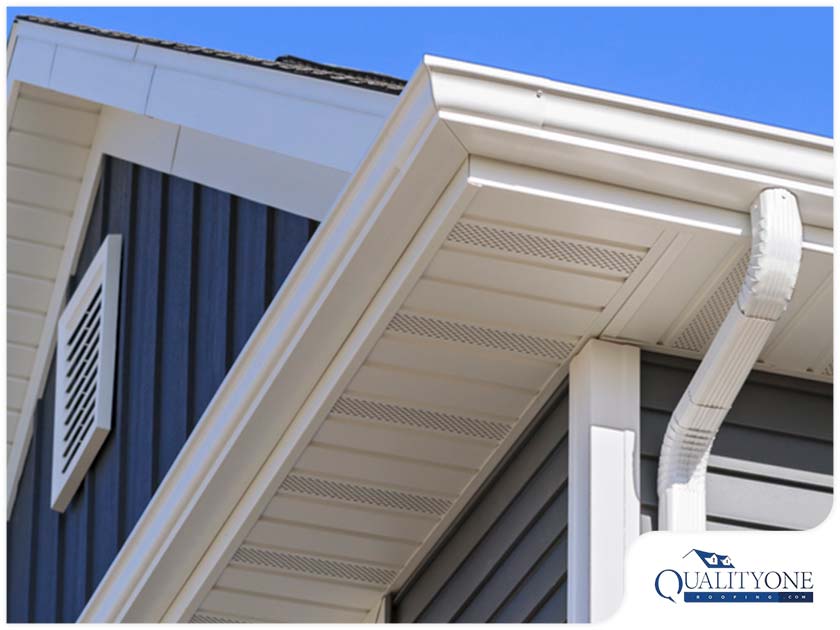 Animal Presence
During certain times of the year, rodents, birds and other animals looking for shelter will try to get inside your home, usually through openings in the roofing system. If you see signs of animal presence such as droppings or nests, it means the soffit and fascia board have been compromised and are due for replacement.
Wobbling Gutters
Since the gutter is attached to the soffit and fascia, any problems with those two components can cause the gutter to wobble or sag, compromising its ability to channel water runoff effectively. According to roofing restoration experts, you'll have to replace the soffit and fascia boards to minimize the risk of gutter leaks.
Poor Ceiling or Attic Ventilation
The soffit also acts as an air outlet for the ceiling or attic. Over time, increased demand for better airflow or severe dust buildup could hamper ceiling and attic ventilation, causing temperature and humidity issues. If that's the case, it's time to switch to soffit panels that allow easier cleaning or better air flow.
Presence of Asbestos
If you're living in an old home, there's a good chance that your roof's soffit and fascia have traces of asbestos, a very dangerous material. If that is the case, it's important to call a roofing contractor to have your old soffit panels and fascia boards safely removed.
Need to have your roof's soffit and fascia board checked? We're here to help. Quality One Roofing Inc is the leading roof restoration company in the area. Call us at (610) 489-3057 or fill out this contact form to request a quote.