Gutters and downspouts can be noisy for a variety of reasons. In today's post, we discuss common causes of noisy gutters and what to do about it.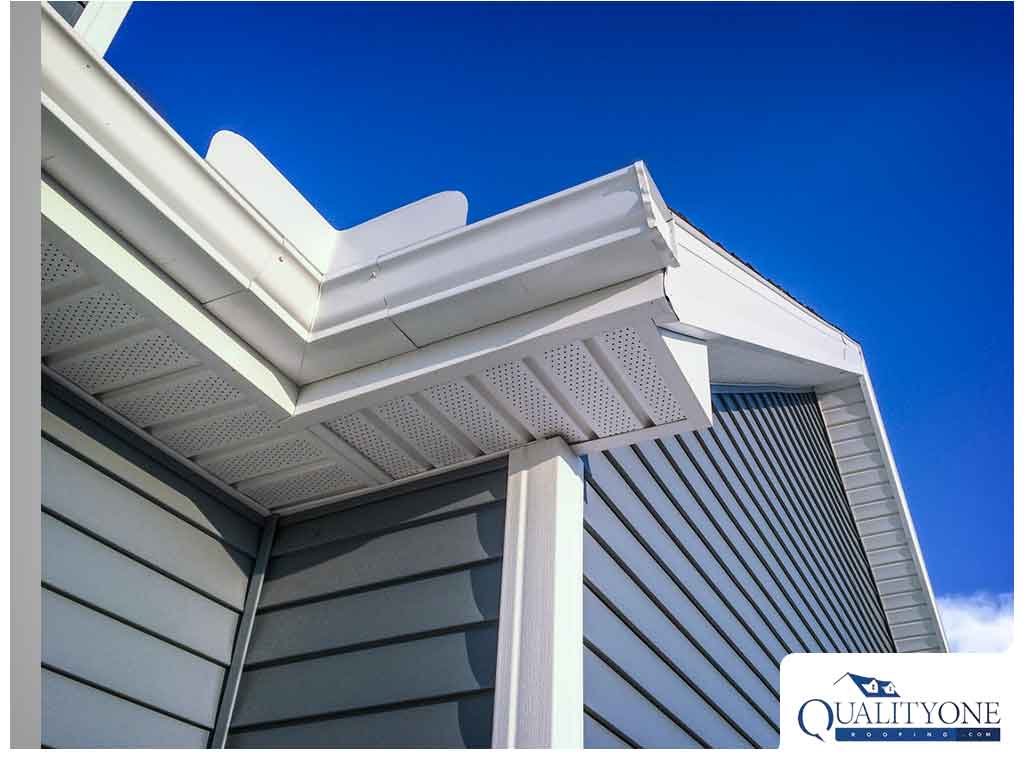 Why Are Your Gutters and Downspouts Noisy?
Your gutters may be noisy during a rainstorm because they're clogged. Gutters should be completely clean. Check if twigs or leaves have clogged your gutters, and if so, clean them. You can also have your gutter and siding contractor install a gutter guard, which will cut down on the need for cleaning your gutters.
Another cause could be loose brackets. The gutters should be secured tightly to your roofline; if they're not, it could be due to loose brackets. Lastly, your downspout might sit at an awkward angle without you knowing, which could be the cause.
What Should You Do?
The downspout angle is important. If your downspout is angled incorrectly, contact a residential or commercial roofing expert to address the problem. You can also put a scrubber sponge or square of artificial turf at the bottom of the downspout. This will catch noisy drips.
Other options are running a nylon rope or a chain all the way to your downspout and checking if anything is loose. You can connect a chain and do the rope trick on your downspout from your roof.
If you have more gutter and downspout troubles, consult Quality One Roofing now. You can also ask us about your metal roofing. Give us a call at 888-301-ROOF (7663) or fill out our contact form.